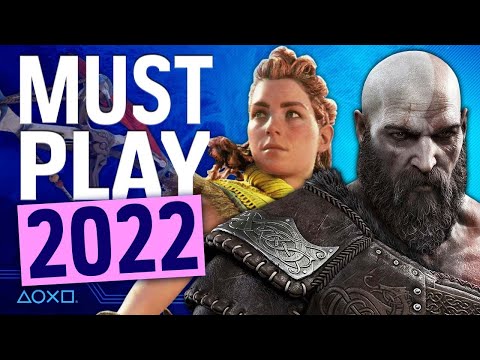 20 PS5 & PS4 Games You Must Play In 2022
2022 is shaping up to be an incredible year for PlayStation. Here are 20 games your absolutely must play on both PS5 and PS4 across the next 12 months – let us know in the comments which you're most looking forward to and if there are any we've missed!
PlayStation Access brings you the latest PlayStation news, features and gameplay every week, giving you unprecedented access to the biggest titles on PlayStation. Subscribe now to ensure you never miss out: http://bit.ly/AccessSub
All music featured courtesy of epidemicsound.com (http://www.epidemicsound.com)
We use AverMedia's live Gamer Pro for PS4 and PS5 capture and streaming.
Want more?
Ash's Twitter: http://twitter.com/ashmillman
Rosie's Twitter: https://twitter.com/RosieCaddick88
Rob's Twitter: http://bit.ly/RobPearson
Dave's Twitter: http://bit.ly/DavidJackson
Nath's Twitter: http://bit.ly/NathanDitum
Join us on Facebook: http://bit.ly/AccessFB
Follow us on Twitter: http://bit.ly/TweetAccess
(Visited 1 times, 1 visits today)
No tags for this post.