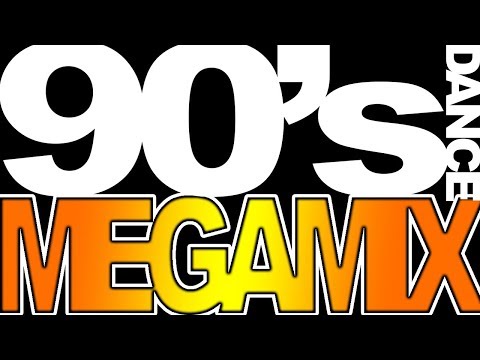 90's Megamix – Dance Hits of the 90s – Epic 2 Hour 90's Dance Megamix!
Epic 2 hour megamix of commercial dance hits from the 90s! I hope this brings you all some great memories..
Firstly, if you like what you hear, like the facebook & insta!
FB: http://www.facebook.com/alexkofficial
INSTA: http://instagram.com/alexkmusic
I've reuploaded my 90s mix again – (Due to two tracks within the mix, the original upload from years ago was taken down. If the labels approve these tracks on the original upload from 2014, then that mix will automatically go live again – publishers & labels are on the case 🙂 Reference: http://youtu.be/lCG1jKm_euo)
In the meantime, enjoy the music!
Like what you hear? ALEX K's 'Wild 90s Megamix' is out on triple CD album or digital – get it here: http://bit.ly/Wild90sCD
Main tracks featured:
Dj Bobo – Somebody Dance with Me
Robin S – Show me Love
Haddaway – What is Love
Strike – U Sure Do
The Original – I Luv U Baby
Corona – Rhythm of the Night
Amber – This is your Night
Living Joy – Don't stop Moving
Urban Cookie Collective – The Key The Secret
Snap – Rhythm is a Dancer
Captain Hollywood Project – More and More
Double You – Run to Me 2
JX – There's Nothing I Won't Do
Alex K vs Amen UK – Lover that you are
Culture Beat – Mr Vain
Rozalla – Everybody's Free (removed)
Ice MC – Think about the Way
La Bouche – Sweet Dreams
Corona – Baby Baby
Tatjana – Santa Maria
Awesome 3 – Don't Go
Twenty 4 Seven – Slave to the Music
Nikki French – Total Eclipse of the Heart
Berri – Sunshine after the Rain
Real McCoy – Runaway
K-Klass – Let Me Show You
Madonna – Frozen
2 Unlimited – Get Ready for This
Nightcrawlers – Push The Feeling On
Living Joy – Dreamer
No Mercy – Where Do You Go
Alex Party – Don't Give Me Your Life
Real McCoy – Another Night
Lee Marrow – Try me Out
D-Ream – You're The Best Thing
Gat Decor – Do you want it Right Now (Passion)
N Trance – Set You Free
Motiv8 – Rockin for Myself
JX – You belong to Me
Motiv8 – Break the Chain
DJ Bobo – Love is all Around
La Bouche – I Love to Love
Gina G – Ooh Ahh.. Just a Little Bit
Jellyhead – Crush 1:25:10
La Bouche – Be My Lover
Robert Miles – Fable
4 Strings – Take me Away
Jam & Spoon – Right in the Night
2 Unlimited – Tribal Dance
2 Unlimited – Magic Friend
AB Logic – The Hitman
JX – Son of a Gun
Urban Cookie Collective – Feels like Heaven
Love Decade – So Real
Darren Briais vs Peewee Ferris – I Feel It
Dario G – Sunchyme
Double You – Please Don't Go
Dr Alban – Sing Hallelujah
Various rap and vocal samples featured, including:
Outhere Brothers
Salt-n-Pepa
Technotronic
Public Enemy
Klubbheads
Porn Kings
Alex K
MC Miker G
Homeboy, Hippy & A Funky Dredd
Reel 2 Real
Get in touch with Alex here: HitAfterHit Management at contact@alexk.com.au
Hope you all enjoy! More music & new mixes coming soon www.djalexk.com / www.megamixhd.com
(Visited 41 times, 1 visits today)