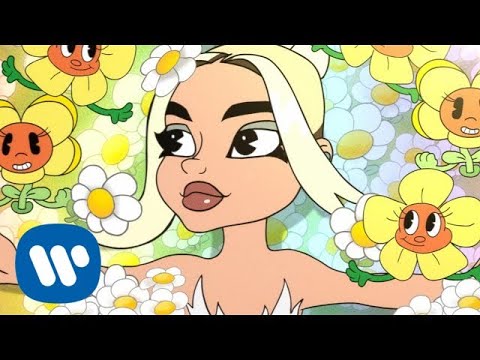 Dua Lipa – Hallucinate (Official Music Video)
The official music video for Dua Lipa – Hallucinate
Taken from her second studio album 'Future Nostalgia' released in 2020, which featured the hit singles 'Don't Start Now', 'Physical', 'Break My Heart', 'Hallucinate' & 'Levitating'
Get the album Future Nostalgia : https://dualipa.co/futurenostalgia
Subscribe to the Dua Lipa channel for all the best and latest official music videos, behind the scenes and live performances.
https://www.youtube.com/channel/UC-J-KZfRV8c13fOCkhXdLiQ?sub_confirmation=1
See more official videos from Dua Lipa here:
https://www.youtube.com/playlist?list=PLNrotoZZ8BaoXT_LJuwEyESQlctWNDCwD
Listen to more from the album 'Future Nostalgia' :
https://www.youtube.com/playlist?list=PLNrotoZZ8BaouNABcO_A9Xkn_Nkz0PT11
Follow Dua Lipa
Instagram: https://dualipa.co/instagram
Facebook: http://dualipa.co/facebook
TikTok: https://www.tiktok.com/@dualipaofficial
Twitter: http://dualipa.co/twitter
YouTube: https://dualipa.co/youtube
Video Credits:
DIRECTION, DESIGN, ANIMATION & EDITORIAL
Editorial, Design & Animation: The Mill
Executive Producer: Elizabeth Newman
Producer: Hillary Thomas
Associate Producer: Matthew Graham
Director: Lisha Tan
Editor: Victor Jory
Edit Assist: Rochely Zapata
Art Director: Sidney Tan
Lead Character Designer: Rustam Hasanov
Character Design: Henry DeLeon, Susy Lopez, George Fuentes
Design: Kwok Fung Lam, Hyoyeon Lee, Quentin Rigaux
Motion Designer: Anastasia Skrebneva
Storyboards: Vince Lee
Finishing Artist: John Shirley
Art Support: Kevin Diaz, Valerie Chernysh
CHARACTER ANIMATION
Character Animation: Titmouse
Executive Producers: Ben Kalina, Chris Prynoski, Shannon Prynoski
Associate Producer: Brendan O'Connor
Production Coordinator: Cel La Flaca
Animation Director: Simon Wilches-Castro
Animation: Richard Mather, Travis Simon, Richard Plata, Thomas Sebastian "Smo" Smolenski, Yutong Zhang, Thierno Bah, Matt Augustin, Jan Naylor Sochinski, Kyle Brooks, Angelo DiNallo, Liz Sudric, Cameron McManus, Courtney Vonada, Patrick Passaro
Compositing: Amanda LaMarco, Mauricio Domingues, Andrew Malek, Simon Howe
BG Layout/Paint: Denise "Dee" Chavez, Janet Sung
Editor: Paul Mazzotta, Marco Vera
Sound Design: Ceremony London
Video Commissioner – Caroline Clayton
About Dua Lipa:
Born and raised in London to Kosovar-Albanian parents Dua Lipa signed to Warner Records in 2015, releasing her self titled debut in 2017 which featured the hit singles, 'Be The One', 'IDGAF', 'Hotter Than Hell' & her first UK #1 hit 'New Rules'.
Critical success soon followed as Dua Lipa picked up Brit Awards for 'Best Female Solo Artist' and 'Best British Breakthrough Act' as well as Grammy Awards for 'Best New Artist' and 'Best Dance Recording' for the track 'Electricity' in collaboration with Silk City.
Her second internationally acclaimed studio album 'Future Nostalgia' was released in 2020 and included the hit singles 'Don't Start Now, 'Break My Heart', 'Hallucinate' and 'Levitating', with the remix album 'Club Future Nostalgia' following shortly after featuring guest appearances from 'Blackpink', 'Missy Elliott', 'Madonna' and 'Gwen Stefani'.
#DuaLipa #Hallucinate #FutureNostalgia
(Visited 12 times, 1 visits today)
https://deintube.com/wp-content/uploads/2022/06/hqdefault-72.jpg
360
480
ukadmin
https://deintube.com/wp-content/uploads/2023/07/deintube-logo-375x60-1.png
ukadmin
2022-06-04 00:05:45
2022-06-04 00:05:45
Dua Lipa – Hallucinate (Official Music Video)