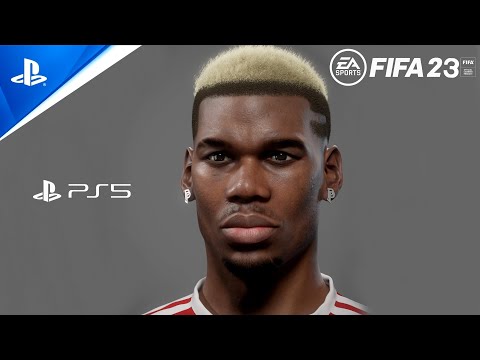 Fifa 23 PS5 Demo Next Gen Graphics: Fifa 23 (Playstation 5)
In this video we are taking a lookt at what might happen on fifa 23 for next gen ps5 console graphics, FIFA 23 release date is predicted to be on September 30, 2022 for PlayStation 5, PlayStation 4, Xbox Series X/S, Xbox One, PC Windows (Steam) and Google Stadia platforms. FIFA 23 remains to be announced there are currently rumors that the next game on playstation 5 in the series – whatever it ends up being called – will finally introduce support for crossplay. On PlayStation 5, FIFA 22 comes in at around 52 GB, the PlayStation 4 edition is 30.8 GB, on Xbox One it's 33 GB, on Xbox Series X it's 37 GB, and on PC, it's 50 GB. Do keep in mind, these install sizes do not include the Day One patch.
Out of the box, PS5 comes with an 875GB solid-state drive. After factoring the space needed for the system software, you actually have 667.2 GB to store games, apps like Netflix and YouTube, saved game data, screenshots, and video clips. Many of the best PS5 games require between 40-60 GB of storage.
Thank you so much for watching this video:
Subscribe to me:
https://www.youtube.com/channel/UCg3E…
Instagram:
https://www.instagram.com/henrymagage/
Twitter:
https://twitter.com/HenryMagage
(Visited 168 times, 1 visits today)
https://deintube.com/wp-content/uploads/2022/05/hqdefault-189.jpg
360
480
ukadmin
https://deintube.com/wp-content/uploads/2023/07/deintube-logo-375x60-1.png
ukadmin
2022-05-18 11:44:46
2022-05-18 11:44:46
Fifa 23 PS5 Demo Next Gen Graphics: Fifa 23 (Playstation 5)