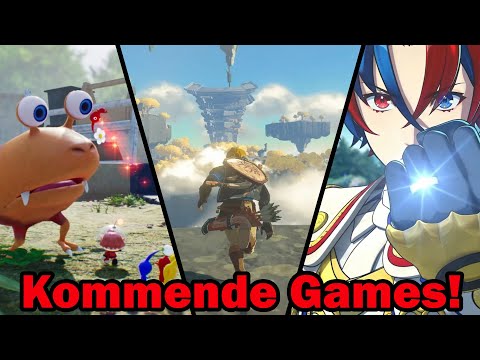 Lohnt sich die Nintendo Switch 2022 noch? Ein Blick auf die Spiele, die noch kommen! – RGE
Gestern gab es eine 40 minütige Nintendo Direct zu jeder Menge neuen Nintendo Switch Spielen. Das Lineup für den Rest des Jahres sowie Anfang 2023 ist nun bekannt. In diesem Video besprechen wir die wichtigsten Ankündigungen dieser Nintendo Direct und ich erkläre euch, ob ich mit meiner Switch immer noch zufrieden bin oder nicht!
In diesem Video besprochen werden Gameplay und Trailer von:
– Fire Emblem Engage
– Fatal Frame: Mask of the Lunar Eclipse
– Xenoblade Chronicles 3 DLC
– Octopath Traveler 2
– Mario + Rabbids: Sparks of Hope
– Neue Nintendo 64 Games
– Mario Strikers Battle League Football (Pauline, Diddy Kong Update)
– Atelier Ryza 3
– Mario Kart 8 DLC Welle 3
– Switch Sports Golf Update
– Pikmin 4
– Harvestella
– Bayonetta 3
– Master Detective Archives: Code Rain
– Resident Evil (Cloud Versionen)
– Kirbys Return to Dreamland
– The Legend of Zelda: Tears of the Kingdom
Sei live dabei auf Twitch!
https://www.twitch.tv/rge94
Mein Let's Play Kanal!
https://www.youtube.com/channel/UCbFcF54uynMokXLHcnmp8dw
RGE Discord:
https://discord.gg/4R8shsVQ29
Folge mir auf Twitter!
https://twitter.com/RealRGE
#nintendoswitch
#zelda
#fireemblem
(Visited 4 times, 1 visits today)